Although it may not be something we ever stop to think about, having a modern home is a wonderful thing. Far from simply being four walls and a bunch of outlets and pipes, homes built today are better insulated and comfortable than any other time in human history. Our ancestors from previous generations would have looked upon us as kings for living in the housing that we do, but to us it is simply normalized. Unless, of course, you have been housing insecure or do not have a home. This a problem that many veterans in the U.S. experience all too frequently.
Almost 36 million people move each year, sometimes to new homes or other types of housing such as apartments and condos. But many of those people that move are veterans that do not have another home to go to, or are suffering from a debilitating mental illness that makes it doubly hard for them to re-integrate into society. Instead of flourishing and looking for a home for sale, many of them are just simply looking for relief from the many pains that ail them. This, along with the fact that veterans are more likely to be physically wounded/disabled, is why organizations that focus on helping people build homes for veterans have been founded.
In this article, we'll go over why helping people build homes is a noble cause, especially when the people that you're building those homes for are veterans. There are many organizations that are assisting veterans to build homes at reduced costs or no charge, which is the least that can be done for those who have put their lives at such risk. You can help out too, even if you're not a contractor. From helping to install an affordable custom fence to laying tile or anything in between, volunteers and active participants just like you CAN make a difference. That difference allows someone who has given so much to have a home to flourish and grow in.
Housing Is Just One Of Many Problems Facing Veterans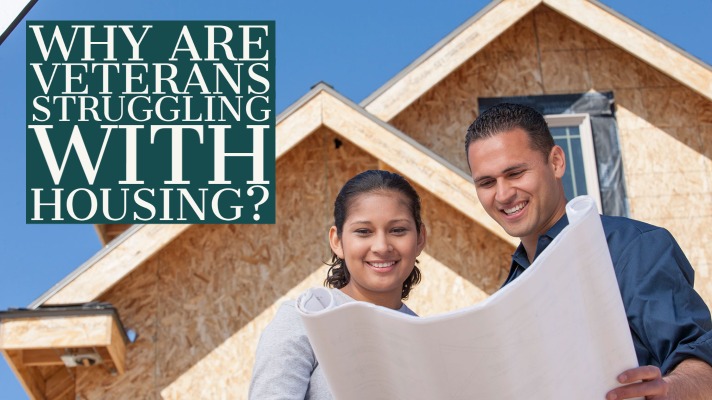 According to the 2017 American Community Survey from the U.S. Census Bureau, there are more than 18 million veterans. As we stated before, insecure housing is just one of the many problems facing veterans in the USA. When you go overseas to fight or live in a war zone, it makes sense that bad things can happen that negatively affect you. For veterans, it is not just their physical health that can be impacted, but their mental health as well. The two sometimes go hand in hand, but often are separate entities that must be treated as the unique problems they are.
Veterans that have served in Iraq and Afghanistan are often reported as coming back with traumatic brain injuries, the most common of which is a concussion. However, many veterans are also dealing with Post Traumatic Stress Disorder (PTSD), depression, anxiety, and substance abuse. Being in such difficult and traumatic places is often jarring and nerve-wracking to a person's identity, and without the proper mental and physical care, they can quickly devolve into shells of their former selves.
This wide array of physical and mental disabilities that veterans incur go hand in hand with experiencing housing insecurity that often results in homelessness. Approximately 11% of the adult homeless population in the USA is comprised of veterans, and on any given day there are simply too many homeless veterans on the streets to count. The Department of Veterans Affairs knows this is a wide-ranging problem with difficult solutions, but concludes that "veterans helping veterans" groups seems to be the most effective. Perhaps this is because only veterans know what truly ails and challenges other veterans.
Organizations You Should Know (And Help Out
Organizations run by veterans and others that are helping people build homes are, therefore, the best solution to the first step in building veterans a better life. Whether they are hiring home remodeling contractors to fix a donated property or building from the ground up, these organizations do a lot of good for a population that tends to fall through the cracks. It is perhaps only fair that those who have sacrificed so much should also receive a grand gift in return.
Habitat For Humanity's Veterans Build
Habitat for Humanity is a Christian-based organization that is perhaps the most well-known volunteer-based housing charity. Through volunteer groups that use limited contracting services, Habitat For Humanity allows citizens who otherwise would not qualify for mortgages or housing purchases to assist themselves and others in the construction of their very own home. As part of being allowed to do this, the individual has to take classes on property ownership, financial education, and participate in the building of their own home as well as other builds.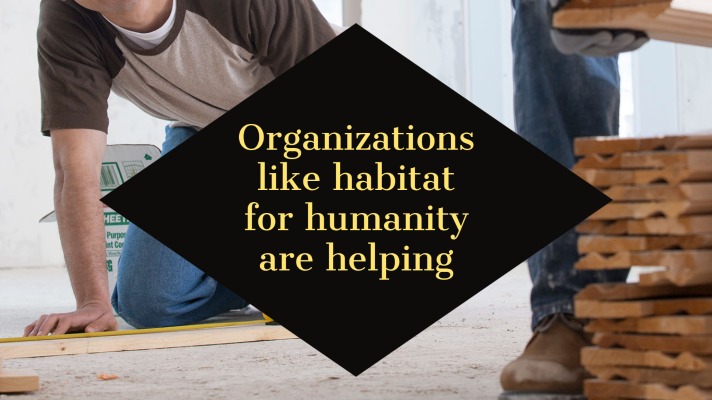 The Veterans Build Program for Habitat For Humanity is a division of Habitat For Humanity that specifically focuses on building homes for veterans and current service members. Since 2013, this program has been able to get 4,500 veterans and their families to partner together to begin helping people build homes who have served this country. Many veterans report that this has given them a great sense of pride and satisfaction, and through partnerships with corporations such as The Home Depot they have also been able to repair existing veteran homes.
Habitat For Humanity allows flexible choices when it comes to helping out. If you can help with painting or installing a toilet, that's just as good as being a contractor that they have to hire for residential roofing installation. Every little bit and action helps move the organization forward toward the goal of housing for a veteran in need, especially when it is done by others with similar backgrounds.
Operation Finally Home
Operation Finally Home is a relatively new nonpartisan/nonprofit 501(c)(3) organization that was formed in 2005. Their goal is to provide homes and home modifications to America's veterans, and they are continuing to achieve success with this. To date, they have more than 250 home projects completed or in the planning stages in over 33 states to provide custom-built mortgage free houses to veterans and their widows. They sum up the phrase "helping people build homes" from a veteran perspective.
Through corporate sponsorships such as Lowe's and H-E-B mixed with volunteering, Operation Finally Home has been able to provide quality housing for those that need it most. They believe that giving someone a home is the first step in allowing them to flourish as a human being, which is a mission point that both realtors and pastors can agree with. While Operation Finally Home is not as old as other housing organizations, one can only hope that they continue to do good work into the future.
Homes For Our Troops
Homes For Our Troops is a publicly funded 501(c) (3) nonprofit organization that specifically caters to post-9/11 veterans that have sustained some form of physical disability and need truly custom built homes. Many of these veterans have limb amputations, paralysis, or traumatic brain injuries that prevent them from being able to get around as normal individuals would. As one would expect, this level of custom work is usually the domain of a professional such as design build remodelers or custom contractors.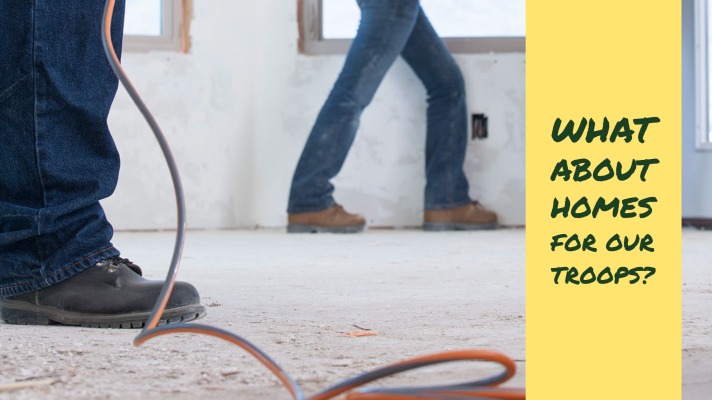 Homes For Our Troops, therefore, relies less on volunteers and more on specialized labor, which necessitates donations. They are proud to report that 90 cents of each dollar goes toward their missions and programs and that they have built many truly customized homes for disabled veterans to live and thrive in. Their estimations indicate that 65% of donations (in cash and materials) come from private individuals, with the remaining 35 percent coming from corporate sponsors.
In addition to this, they also offer financial planning and home ownership education courses (similar to Habitat For Humanity) that teaches veterans who are unaware how to budget for their household and maintain property into the future. From hiring garage builders to renovated their custom property to figuring out how to turn on the electricity, these are useful skills to have.
R.I.S.E. Program
The R.I.S.E. (Restoring Independence Supporting Empowerment) Program is a special division of the Gary Sinise Foundation that is similar to the Homes For Our Troops organization. That is, the R.I.S.E. Program helps to build specially adapted smart homes to wounded veterans and their families. In addition to this, they will also sometimes provide mobility devices, adapted vehicles, and home modifications.
While these home building projects do not usually accept volunteers, the R.I.S.E. Program makes ample use of donations that are helping people build homes to their customized needs. Since these homes are offered 100% mortgage free to those veterans who need them, the term "helping build homes" means more than just a quality HVAC installation. By allowing veterans that are severely wounded (to the point of needing customized homes) to have a place to flourish and grow, they have a chance to recover and thrive from the physical/mental ailments that impair them and not become part of the veteran homeless population.
Building Homes For Heroes
Building Homes For Heroes is a true grassroots veterans organization, founded by Andy Pujol who volunteered in the 9/11 cleanup attacks and vowed to create an organization to help house veterans. Nearly 225 homes have been constructed since then, with veteran volunteers and corporate sponsors helping people build homes. Homes For Heroes is proud to say that on average, a home is constructed for a veteran approximately every 11 days. This is through the help of volunteers, professional contractors, and corporate sponsorship of material donations.
They are hoping to build their 300th home by 2021, and seem right on track to do so. Similar to many of the other organizations mentioned above, Homes For Heroes makes sure that each home recipient is provided a Certified Financial Planner® through a partnership with the National Association of Personal Financial Advisors in order to manage their new asset. This means that the new homeowner will know all the relevant skills to plan their household budget and manage their new property into the future.
I Am 23 (formerly The Warrior's Project)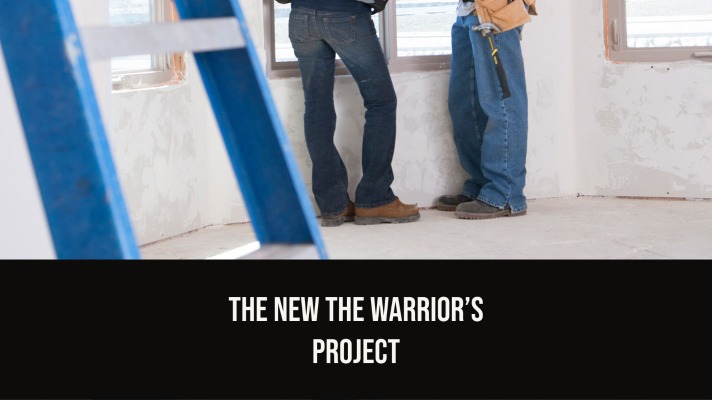 I Am 23 (formerly The Warrior's Project) is a program to help veterans with PTSD who may have trouble adjusting to regular civilian life after war and military service. While it is unclear whether they are still constructing houses and making modifications to veteran homes, they are certainly providing emotional support and resources to get veterans their lives back. In this way, they are helping people build homes by stepping back from the brink of distress and despair in a way that only veterans can truly understand. The "23" in their name is a reference to the estimated 22 veterans a day that commit suicide and need help with emotional or physical ailments.
Homes On The Homefront
Homes On The Homefront is a relatively new program that since 2012 has provided the opportunity for veterans to move into a new home and work with caseworkers to establish home ownership. The program is a great deal for newly discharged veterans, as veterans accepted into the HOTH program include honorably discharged or retired veterans and service members currently serving in the National Guard or Reserves. After successful completion of the program the veteran receives the deed to the home, mortgage-free.
While these homes do not require volunteers to build (and are usually given away by corporate sponsors), they are perhaps the institutional version of "helping people build homes" by allowing veterans of qualified status to get a mortgage-free home after completing a program. Since many of these homes would go unsold or are found in foreclosure auctions, it is also a good allocation of resources to those that would need them more than perhaps their previous owners.
Helping People Build Homes Is A Noble Cause
Regardless of how you feel about war, nation states, or the various militaries that exist around the world, veterans exist and are part of our society. Coming back from a conflict zone or serving overseas leaves many veterans with mental health problems such as PTSD or chronic anxiety. While many of them try to operate a veteran owned small business when they arrive home, not everyone is so lucky to be able to have the fortitude and opportunities to see their dreams come true. Much of the homeless population is comprised of veterans who have a difficult time accessing benefits and other resources. It's important to better support the veterans in need while also lifting up veteran owned businesses at the same time.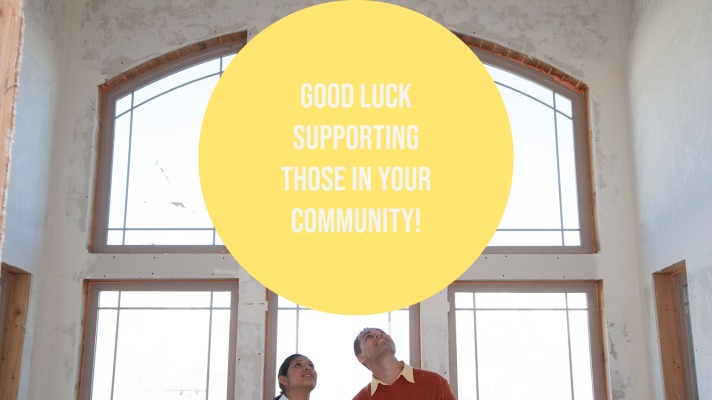 So if you participate with an organization that is helping people build homes, especially for veterans, you should consider it a noble cause. No matter whether you are supplying plumbing services or simply helping to paint the wall, helping to get our veterans into quality homes is literally the solution to one of the many problems facing veterans in our country and others. It need not be a political stance or supporting gesture for war, it is simply an act of kindness and gratitude that any one of us would like to have done for us.
In the end, helping people build homes is the ultimate conclusion of the golden rule: do unto others as you would have done unto you. For when a human has a home, they can build a life from which to